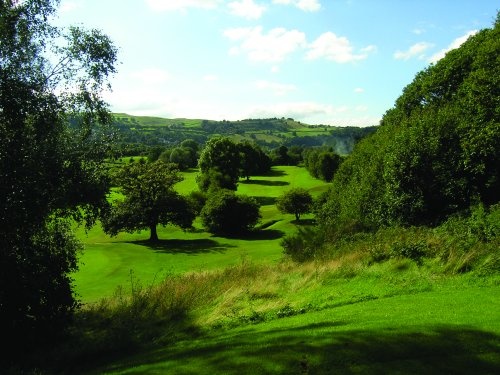 Keighley's course has been maturing and developing for over a century and today offers a thorough test for the most accomplished golfer, as well as a challenge which the high - handicapper can face without fear of being overpowered.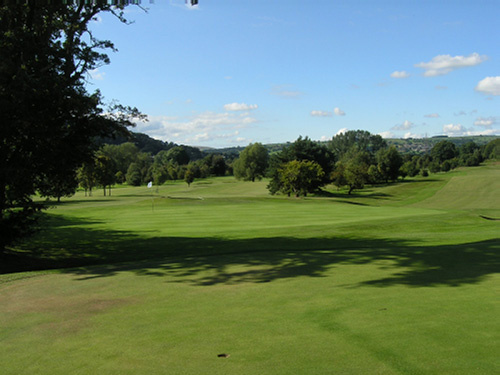 Long par fours such as the 1st, 5th, 6th and 15th all require good length off the tee if the green is to be hit in regulation and even then fairway woods and long irons are often needed to reach the target. Not that the par three holes offer an easy respite from a genuine test of skill and judgement. As early as the 2nd, the player needs to negotioate an intimidating, overhanging oak on the left and a series of develish bunkers on the right - often into the prevailing wind - while the 16th requires good length and pin-point accuracy, as its stroke index of eight confirms.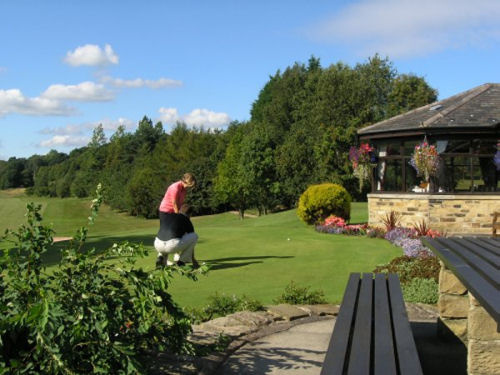 All the beauty that Mother Nature can provide in a typical parkland setting is harnessed to make the course an absorbing challenge. Mature trees and rapidly developing saplings provide definition and individuality to every hole, while the lush valley bottom grass ensures that there is always a price to pay for shots which stray into the semi-rough.
While Keighley's parkland charm, perfectly complemented by the meandering River Aire, is a picture of rural serenity, behind that gentle exterior there lies a serious examination. It is one on which the skills of three Yorkshire Champions - Arnold Fell (1931), Roger Mitchell (1975) and Phil Wood (1990/94) - have been honed and tempered. It is perhaps a measure of the course that Wood, Yorkshire Captain from 1994 to 1996, should elect the par-four 17th - stroke index 6 - as his favourite hole and nominate it as 'one of the most difficult and dangerous finishing holes in Yorkshire golf'. Praise indeed, but then Keighley is a course which offers a tantalising 'best hole' challenge, especially for the visiting player.
Card of the Course
| | | | | |
| --- | --- | --- | --- | --- |
| Hole | White Yards | Par | Red Yards | Par |
| 1 | 445 | 4 | 435 | 5 |
| 2 | 150 | 3 | 141 | 3 |
| 3 | 476 | 5 | 374 | 4 |
| 4 | 401 | 4 | 378 | 4 |
| 5 | 428 | 4 | 388 | 5 |
| 6 | 468 | 4 | 434 | 5 |
| 7 | 394 | 4 | 331 | 4 |
| 8 | 137 | 3 | 128 | 3 |
| 9 | 347 | 4 | 338 | 4 |
| OUT | 3246 | 35 | 2947 | 37 |
| 10 | 390 | 4 | 334 | 4 |
| 11 | 125 | 3 | 119 | 3 |
| 12 | 359 | 4 | 317 | 4 |
| 13 | 334 | 4 | 271 | 4 |
| 14 | 154 | 3 | 124 | 3 |
| 15 | 436 | 4 | 392 | 5 |
| 16 | 209 | 3 | 209 | 4 |
| 17 | 392 | 4 | 364 | 4 |
| 18 | 496 | 5 | 421 | 5 |
| IN | 2895 | 34 | 2551 | 36 |
| OUT | 3246 | 35 | 2947 | 37 |
| TOTAL | 6141 | 69 | 5498 | 73 |